Wade's Cobra
Upgrade!

Summer 2004 - New Body

Note: All of the small images are linked to full-size images. To view an image in full size, just click on the small image. To return to this page, use your 'Back' button on your browser.

During the summer of 2004, I installed a new body. The body from Tristate Motorsports has a slightly different shape than the Factory Five body. Differences include wider 'hips', wider rear fenders, rolled cockpit edges, original shaped rear deck lid, one-piece rectangular tail lights, and a two-piece hood.

While I was at it, I shortened the roll bar by 2", added bumpers, replaced the original door latches with Bear Claws, added windshield demisters, and swapped the 17" wheels for 15" versions of the Compomotives.

The blue paint is a late model Honda color with lots of pearl and metallic. The ghost stripe was accomplished by mixing some pearl with the clear on one of the clear coats.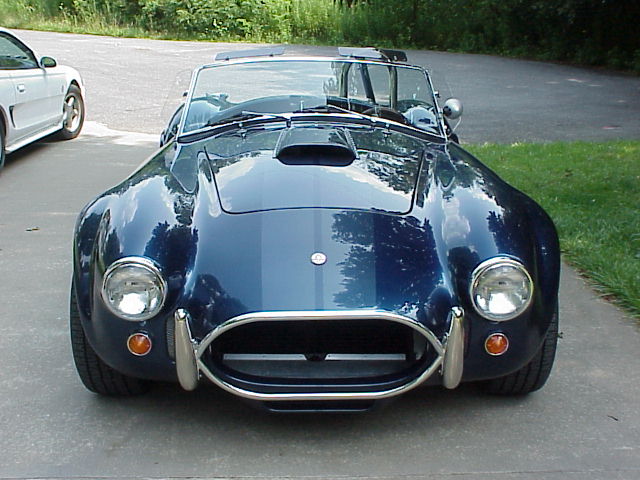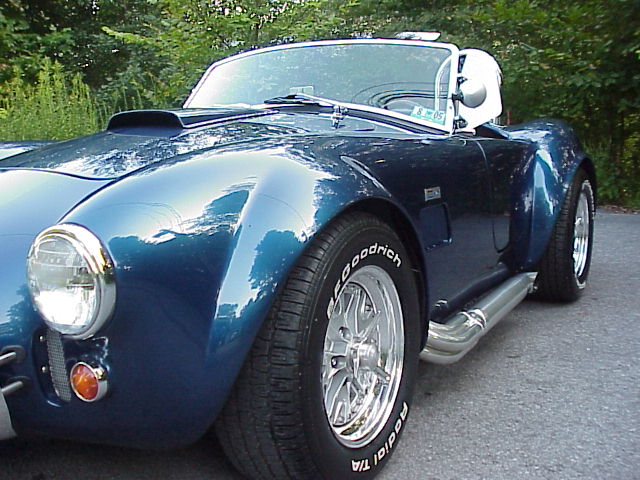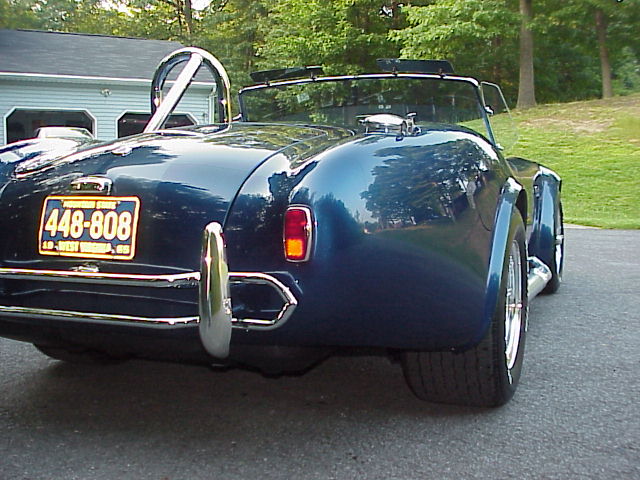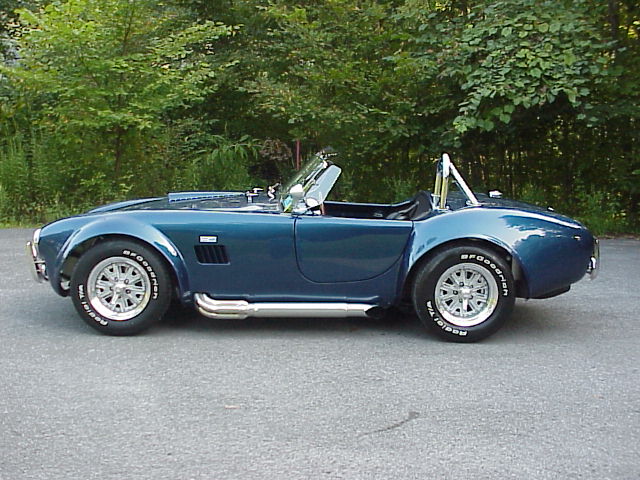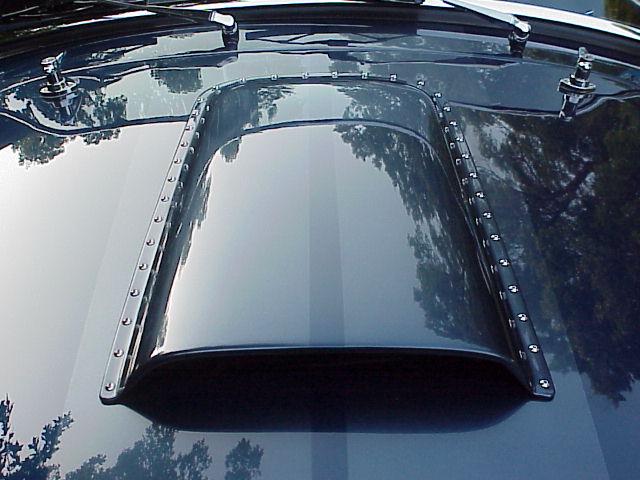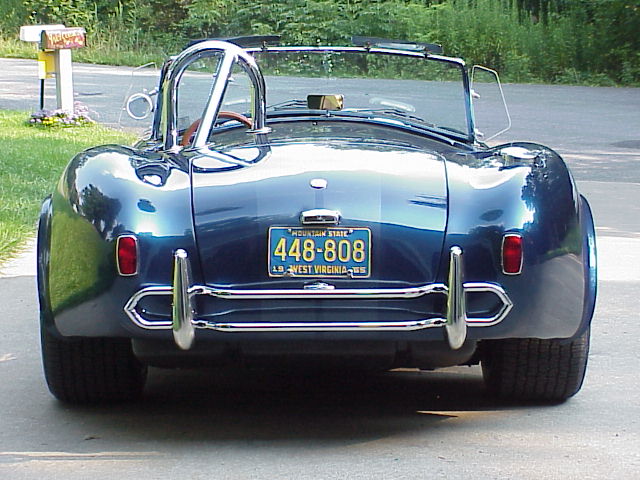 Neither the hood nor the deck lid were shaped to match the curves of the body.
Hood required a lot of time with the clamps and heat gun to get the shape to match the body.
Had to add material to edges of the hood to close the gaps.
Hinges worked fine after being cut apart and re-welded. Front mounting pads needed to be reinforced.
Had to add material to the edges of the deck lid to close the gaps.
Demisters were made out of blocks of lexan.
The picture below shows the test panel we used to decide how much pearl to mix in the clear to get the stripes to the shade I wanted.
© Wade's Cobra Site. All Rights Reserved. This site is in no way affiliated with Ford, Shelby, or any other companies on this site that own a trademark.